Gramicci: An Outdoor Brand With Streetwear Roots
/
January 6th, 2021
/
There are currently 0 comments
Where Did Gramicci Originate from?
Gramicci is a brand that can mean many things depending on who you talk to. The name sounds like an Italian brand and yet it was actually started in America by Mike Graham, a rock climber in the 80s originally given to him as a nickname. It has since gone on to quietly shape the aesthetics around climbing attire, streetwear, and skater style. Oh, and its massive in Japan.
In fact, the demand for the brand in Japan is so high that there is now an entire branch of the brand the operates out exclusively out of the country itself. The Japanese aesthetic can be felt throughout the collections today through a dedication to the most cutting edge fabric choices that is functional and give the clothing an elevated feel of quality.
What Is The Brand Most Known For?
The brand became known originally for their climbing gear. Graham wanted a more robust trouser that was specifically designed for climbing. This meant a relaxed fit that would give maximum freedom of movement when getting into difficult holds. Another key feature was a gusseted crotch, this was to avoid blow out when climbing. They also have a built in adjustable belt so you can get the perfect fit, keeping your trousers or shorts in place when climbing.Both of these features remain on the original G-pant today along with the equally popular G-Shorts built to the same specifications.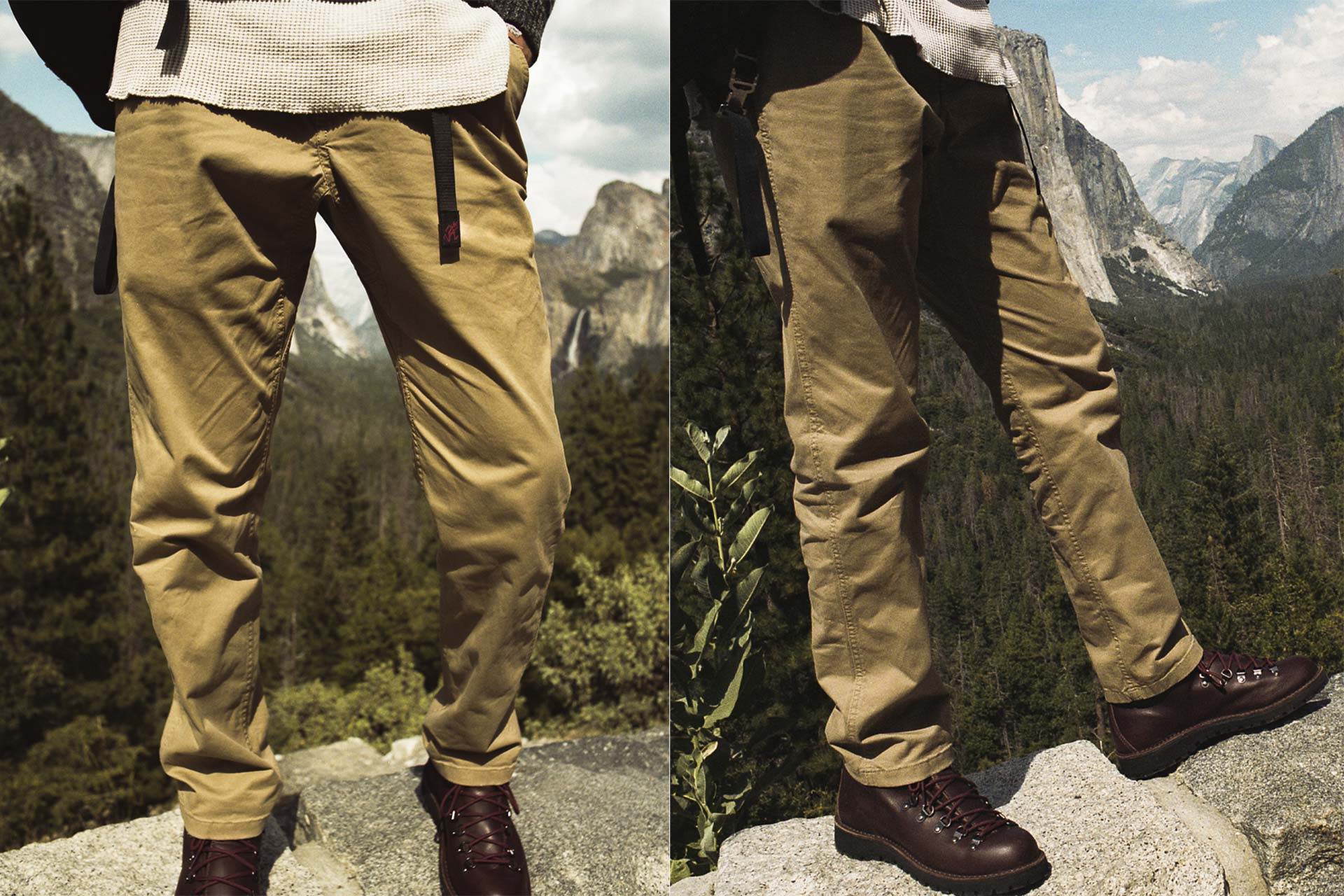 Who Wears Gramicci?
It was this blend of practicality, style while simultaneously appealing to skaters and outdoor fanatics alike that has seen Gramicci grow its audience outside of its climbing origins to being an underground cult hero of streetwear.
Today the collection has expanded even further. With the help of their Japanese design team, integrating technical outerwear, streetwear-esque tees reminiscent of long summer days and tech fleeces ready for the mountain sides or just for chilling in.
Here at Stuarts London, we're fans of what Gramicci are doing and we're delighted to be stocking this awesome brand. You can check out what we've got in below.